Archive of previous Superior Entrepreneurs On Tap talks:
Superior and Douglas County Economic Development Team Update

At the March Superior Entrepreneurs On Tap, learn about economic development in Superior and Douglas County. Meet the CEO's from the leading organizations - Lindsey Peterson Jacobson, Superior Business Improvement District; Jim Caesar, Development Association; and Taylor Pedersen, The Chamber for Superior & Douglas County as well as Travel Superior.
There has been much discussion about the loss of "big box" retail, learn and ask about what is being done to address this challenge? What makes doing business in Superior special? What programs and services are available to new and existing businesses to help with start-up and expansions?
Jane & Marty Russo with U-Roast-Em
The winter 2019 season of Superior Entrepreneurs on Tap starts with a talk from Jane and Marty Russo who acquired U-Roast-Em a formerly Hayward, WI based online seller of green coffee beans. They have since relocated their business to Solon Springs, and are now adding a craft roasting service to their green coffee bean business.
Jane and Marty have a fantastic story... retiring from the rat race of living and working in the Twin Cities, and settling into Gordon, WI. They purchased and are now expanding U-Roast-Em as a second act, and as a way to share their passion for quality coffee.
Time Arc Theatre LLC.

The board of directors for the Time Arc Theatre (website / Facebook page) open the 2018 fall series. Time Arc Theatre will be presenting a pop-up production of Hunting in the Northwoods - two one-act plays in the Empire Block Nov 1 - Nov 11. Board members will talk about the challenges and opportunities of commercializing the arts. "Time Arc Theatre strives to feature local playwrights, directors and actors, as well as community members interested in technical aspects of theatre to continue to provide local and regional stories supplemented with timeless classics."
Superior Entrepreneurs On Tap: The City of Superior and Small Business
A talk by Mayor Jim Paine
As Mayor Jim Paine closes out his first year as Mayor of the City of Superior, Entrepreneurs On Tap has invited him to reflect on the last year and look forward. We've asked the mayor to share his vision for Superior and the business community, the role of the city in economic development, and other thoughts he may have about small business and economic development in the city. This talk closed out our 2018 winter series.
Financing and Business Lending for Small Business
One of the most challenging obstacles to small business start-ups or expansions is finding capital. This talk featuring Dave Strum from Superior Choice Credit Union will focus on financial strategies that can strengthen a business local application for start-up or expansion. Learn what you should be doing and potential pit falls & challenges in the lending process from an experienced local business loan officer.
Small Business and Technology Security, a talk by discoverpc.NET
Guest talkers: Tylor and Travus Elm, discoverpc.NET
Small business owners and managers are often focused on operating their business and bringing their ideas to market. However, these business owners and managers are often not a aware of the potential security risks and threats that exist related to the businesses technology. Everyday small businesses inadvertently put financial information, intellectual property, customer data, and other critical business data at risk. Tylor and Travus Elm from discoverPC.net will talk about a variety of information technology security threats, and how businesses can proactively manage and minimize these threats.
UW-Superior and the Small Business Community
Guest Talkers Include:
UW-Superior, located in the heart of Superior, is Northwest Wisconsin's only four-year and graduate public university.  UW-Superior has been engaged for many years with the business community in Superior.  Learn in this talk about how UW-Superior assists the small business community, and how you can engage the university to help advance your business idea, or grow your business.
Digital Advertising for Small and Medium Sized Businesses – An Introduction
Online or digital marketing is at an all-time high, and a firm's presence on mobile is getting more and more important each year. However, for many small and medium sized businesses the world of digital advertising can be overwhelming confusing and expensive. Therefore, businesses should guarantee their internet presence is of the highest quality and driving the maximum profitable traffic. Whether you are selling products in your online store (ecommerce) or using your website to generate sales leads for your services it is important understand the searcher's journey. We will start with your business strategy, convert that to an online advertising strategy and conclude with data measurement and address campaign optimization. This introduction to SMB digital advertising will give you a high-level look at several ad platforms and the best strategy for each.
ABOUT BRAD
Brad eats, breathes and sleeps Google AdWords and paid search campaigns at True North Consulting. To date he has built, repaired, and managed more than 500 AdWords campaigns. He is certified in all five Adwords disciplines as well as Google Analytics. In 2015 he was selected as a Google AdWords All-Star and spent three days at the GooglePlex in Mountain View. On days away from the office Brad works to manage his addiction to all things boats and boating by getting out on the water with wife and beagle, Eddy.
November 13, 2017: Nick & Nick, Running a Financial Services Business
Running a Financial Services Business (Local Branch Office) with:
Nick Korhonen, American Family Insurance; and
Nick Garramone, Edward D. Jones.
Learn how these two successful entrepreneurs launched and operate their financial services operations.
October 9, 2017:
You've Got an Idea for a New Product?
Complimentary Registration Here.
Hear about ways to develop a prototype, find manufacturing resources, improve the "look and feel" through class projects, redesign to save on costs, target a specific market, find a co-manufacturer and more. Expertise and feedback from experienced professionals from the Center for Innovation and Development at the University of Wisconsin-Stout.
September 11th: Anthony Sclavi, on starting and operating a restaurant
Anthony Sclavi with his brother Dan brought their vision for Italian food back to the Superior Downtown, offering homemade Italian items, and craft cocktails to delight diners at Sclavi's Italian Restaurant. The restaurant tradition in the Sclavi family runs deep, as their grandfather operated the first pizzeria in Superior in the 1950's and 60's, also named Sclavi's.
In this dynamic talk, Anthony will talk about opening and operating a restaurant in Superior. The restaurant industry poses a lot of unique challenges and opportunities. Learn from an experienced restaurateur what it is like.
Our May 9th Talk: Nuts and Bolts on How to Start a Business with the Wisconsin and Minnesota SBDC's and Entrepreneur Fund
You've been inspired by our first four talks that have featured area entrepreneurs... now join us for our final winter/spring talk... The Nuts and Bolts on How to Start a Business.  We will have experts from Wisconsin and Minnesota who will break down the basic steps of business start-up.  Come, learn how to get going, and network with other interested entrepreneurs.  As always, registration is complimentary, but an RSVP is kindly requested.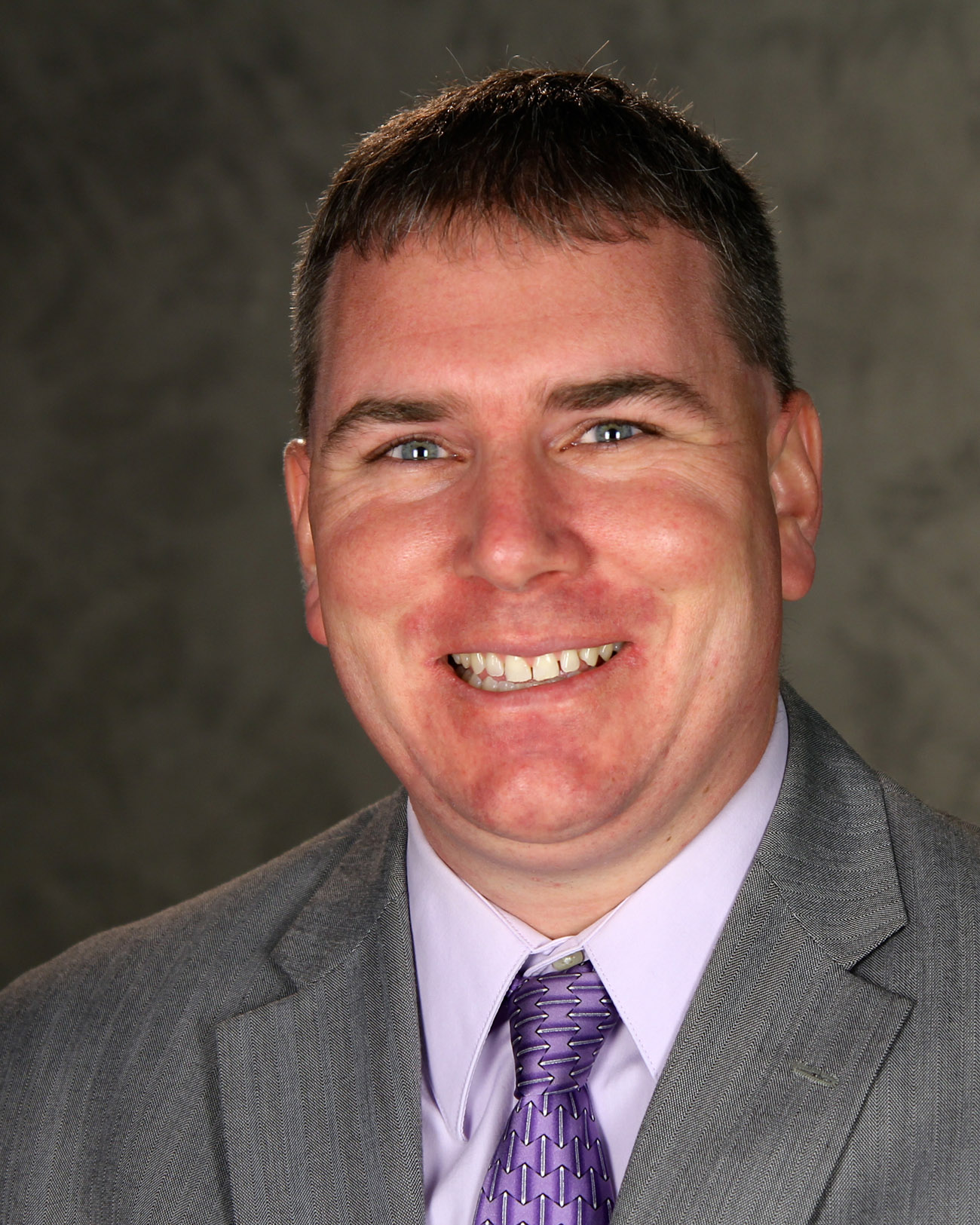 Andrew Donahue, Wisconsin Small Business Development Center at UW-Superior
Andy is the Director of the Wisconsin SBDC at UW-Superior.  For over 10 years, Donahue has enhanced business entrepreneurship through a variety of models, most recently starting a consulting company tailored toward growth of marketing and social media campaigns for small businesses.  He is an active volunteer member of the Boys & Girls Clubs of the Northland along with coaching numerous youth sports.  He also is a board member for the Northwest Wisconsin Workforce Investment Board. Donahue holds a Bachelor's degree in marketing and management from UW-Superior, along with an MBA and Masters in Business Leadership from The College of Saint Scholastica.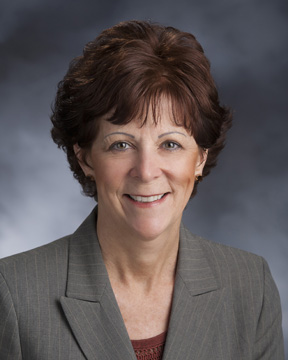 Mary Lundeen, Minnesota Small Business Development Center at UMD
Born and raised right here in Duluth, MN, Mary attended both UMD and the College of St. Scholastica. She has worked exclusively in the financial services industry for both a bank and credit union prior to joining UMD CED. Positions held include: Business Banker and Business Banking Manager, Private Banker and Private Banking Manager, and Retirement Plan Administrator.
She has worked in the community for over 30 years. She is a member of both the Duluth and Hermantown Chambers; she is also a Hermantown Chamber Ambassador, a Grandma's Marathon Volunteer, a past SMDC Endowment Fund Board Member, a United Way volunteer, and a Duluth Public Schools Endowment Fund Board Member. In addition, she volunteers to help cancer patients get to their appointments.
A guest speaker from The Entrepreneur Fund
April 11th Talk: Broc Allen, artist
Are you an artist, craftsperson, or some other type of artisan? Are you looking for ideas on how to bring your goods to the marketplace? Wisconsin northwoods artist Broc Allen will be our guest speaker on April 11th and he will share his story. Broc is a wood fired ceramic artist, and has sold and exhibited his work across the globe.
Join us for this exciting talk in April. Registration is complimentary.
About Broc Allen
Abbreviated Shows and Exhibitions
2015 Resurfaced and Reformed, Tweed Museum, Duluth, MN
2014 New Work, Phantom Gallery, Superior, WI
2013 Inventive vision. Historic form. Contemporary clay. Carbon Chroma, Minneapolis, MN
2012 Out of the Fire, Duluth Art Institute, Duluth, MN
2010 Clay Country, North End Art Center, Superior WI
2008 Shanghai International Ceramic Invitational Exhibition, Shanghai, China
2008 International Invitational of Contemporary Ceramics, Jingdezhen, China
2008 International Woodfired Ceramics Conference Exhibition, Duluth, MN
2007 Divine Dirt, St. Charles Art Center, St. Charles IL
2005 It's Only Clay, Bemidji Community Arts Center, Bemidji, MN
2004 Sister City Ceramics Exhibition, Ami Cultural Arts Center, Ami, Japan
Museums and Collections
Tweed Museum of Art, Duluth, MN, USA
Wilson Art Center Museum, Shanghai, China
Jingdezhen Ceramic Museum, Jingdezhen, China
Ancient Nan Fung Kiln Museum, Shiwan, China
Ami Cultural Arts Center, Ami, Japan

Dan Klarner, Sweeden Sweets
Dan Klarner owner of Sweeden Sweets is a unique destination retail attraction in downtown Superior, and has experience growth in the marketplace since opening in 2013. In this Superior Entrepreneurs On Tap talk, hear from Dan Klarner as he talks about opening Sweeden Sweets, and how he adapts to customer needs to maintain his unique market niche and continue to operate this successful destination candy store and soda fountain.
About Dan Klarner and Sweeden Sweets
Dan Klarner opened his dream retirement business with his daughter on North Tower Avenue in 2013. Since opening, Sweeden Sweets has become a destination candy store that consumers return to again and again for the hand made chocolates, huge taffy selection, retro candies, and a classic soda fountain with ice cream made in the shop.
Sweeden Sweets fills a unique niche in the Twin Ports marketplace that has hit on both consumers sweet tooth and need for nostalgia. In an interview in Positively Superior, Dan said as he described Sweeden Sweets success, "Who doesn't like candy? People like visiting an old-fashioned candy store, and there aren't many of them around here that are open year-round."
Aimee Glonek & Anndrea Ploeger on: Small business start-up and management, from innovative women's perspective.
In our 2nd Superior Entrepreneurs On Tap session Aimee Glonek and Anndrea Ploeger will talk on Small business start-up and management, from innovative women's perspective. They will share their entrepreneurial journey starting and managing blue arrow boutique in downtown Superior.
About Aimee and Anndrea
Aimee Glonek and Anndrea Ploeger founded Blue Arrow Boutique in downtown Superior in 2014. Aimee and Anndrea had a vision to create a boutique that empowered women by selling wearable but unique clothing, offering limited quantities, and supporting local vendors. Blue Arrow Boutique has established itself as a destination serving the Twin Ports and beyond. They do this through unique and high quality products, which allows Blue Arrow Boutique's style to celebrate being a woman.
This is a free event, however registration is kindly requested so we can prepare the space. A cash bar will be available. No purchase necessary.
Elissa Hansen discussing crowd funding for small businesses
Tuesday, January 17th - 6:30 PM, at Cedar Lounge, Superior, WI Presentation Notes Here
We are excited to announce our new 2017 speaker series: Entrepreneurs on Tap. Our first event is Tuesday, January 17th at the Cedar Lounge at 6:30PM. Come and hear Elissa Hansen, who has successfully helped launch businesses using crowd funding. Elissa will talk about her crowd funding approach, and provide ideas for you and your idea.
Elissa Hansen is Director of Business Development at Buzz Frenzy, Partner in Steam Creative Consulting, Partner by proxy of Blacklist Beer / Blacklist Artisan Ales, and a Duluth City Councilor At Large. Elissa has over 20 years experience in business development, management, and marketing. She has an undergraduate degree and a Master's degree from Northern Arizona University. She is a certified Economic Development Finance Professional with the National Development Council and a graduate of both the Leadership Duluth and Blandin Community Leadership programs. Elissa has also been honored as one of the Duluth News Tribune's "20 under 40" top professionals who are making a positive impact and working for change in Duluth.